All round the clock flood damage restoration services are available now in Perth
A flood is a natural calamity and it can be unpredictable. Floods are capable of causing extensive damage. Hence, carpets are the most affected due to floods. The water is most highly contaminated. And it will damage the fibres of the carpets. As well as deposit all the contaminants inside the fibres. Hence, an immediate flood damage restoration process should be done in such a case. Are you looking for flood damage restoration near you in Perth?
Perth Water Damage Restoration is a professional carpet flood damage restoration service. We understand that carpets get highly soiled. And it can be difficult to deal with such a situation. But our water damage restoration Perth team has your back. We are a Water Damage Restoration Company with trained cleaners. Therefore, you can call our customer care number 08 7665 8905 for bookings. We are available all round the clock in Perth
How important are flood damage restoration services for you?
Damaged carpets can cause numerous problems. Hence, it is important to dry up the water on time. Firstly, this water contains bacteria and viruses. And can cause illnesses if not treated on time.
The stagnant water is considered very dangerous as well. It causes mould growth and can be a threat to health.
The flood water will damage the carpet fibres. And can cause them to rot. This in turn causes bad odour as well.
Hence, it is important to treat this with flood damage restoration services. They will dry up all the water on time.
Furthermore, the professionals will treat the unhygienic carpets as well. Hence, without any delay. Book your quotes with us today.
The step by step flood damage restoration procedure in Perth
Firstly, our team will assess the whole situation. Including the amount of damage done to the carpets. As well as, the inspection of the floodwater.
Then we develop a plan accordingly. And our team will discuss the plan with you.
Our first aim is to extract all the water from the carpets. Hence, we use specific air movers and carpet dryer machines.
The next step is to remove any stains and spots developed. Also, our team will take care of any fibre damage done to the carpets.
Once the carpets are thoroughly cleaned. Our team will make sure to dry the carpets completely.
The next step is to sanitize and deodorise the carpet. Since the flood water causes mould growth and bacteria. It's important to kill them completely on time.
We also provide a wide range of same-day
flood damage restoration services in Perth
Wet Carpet Cleaning Perth
Our company offers the most relevant wet carpet cleaning services in Perth. Also, our water removal team will provide timely and efficient carpet cleaning services for you.
Wet carpet drying Perth
Carpet drying is a process where very less water is used. Firstly, the carpets are cleaned using chemical detergents. And hence, it doesn't even require any drying process later.
Flooded floor clean-up Perth
Has a sudden flood-affected your home or office? Try our flooded floor cleaning services. Our team will make sure to extract all the water from the area. Also, cover water damage mould clean up in-floor cleaning.
Flood damage restoration services Perth
Looking for efficient flood restoration services near me? We are the right choice for you. Call us today to book the appointment today.
Carpet water extraction Perth
There are various ways of carpet water extraction. For example, hot water extraction method, steam methods and usage of powerful vacuums.
Carpet damage restoration Perth
Now get reasonable carpet damage restoration in Perth. We have the best team gathered for quality carpet repair and restoration services.
Carpet deodorisation and sanitisation Perth
One crucial step that cannot be avoided is carpet sanitisation. It's important to kill bacteria and viruses. As it is a threat to health.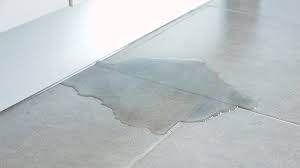 Advanced wet carpet cleaning and restoration services in Perth
There are various highly effective methods to clean carpets. During a flood water damage, the main step is to extract all the floodwater. And then proceed with the carpet cleaning and repair process. Hence, our team uses advanced wet carpet cleaning services for restoring carpets.
The hot water extraction method is very effective. High-pressure hot water equipment is used. And the kinetic energy of hot water loosens the dirt. Moreover, we use similar advanced methods to repair the carpets.
For example, carpet shampooing, carpet dry cleaning, carpet encapsulation and much more.
Why is our flood damage restoration services the best choice for you?
We are the best water removal company in Perth with the following benefits:
Firstly, we believe in the quality of carpet cleaning services. Hence, our company has trained the technicians effectively. And they are capable of performing high-quality flood damage restoration services.
Secondly, all our services come at a reasonable cost.
Our team is all licensed and certified. Therefore, the people of Perth trust our team of technicians.
Moreover, we always used eco-friendly detergents. Our company is aware of the harsh chemicals that are being used. Hence, our services are safe for kids and pets as well.
Lastly, we also are available all round the clock for queries and bookings. Get yours today!
FAQs
Flood damage is something that should be treated immediately. Hence, it is advisable to contact your local professional immediately. As this will save your property and carpets from more damage.
It depends on the size of the carpets and area. Also, some carpets require special attention. As they are delicate and made of special fibres. Hence, you can contact our customer care. And they will give you a brief idea about it.
Yes, we do offer same day flood damage restoration services. Whether it is water damage clean up or any water damage restoration services. Call us to book quick appointments.